10% of the proceeds from everything in our shop is donated to one of the nonprofit organizations we work with
Backyard Soap Just Jelly Jar Room Deoderizers absorb odors and release yummy scent in any room in your house or office!
Can be refreshed by adding distilled water and will last 2-3 months.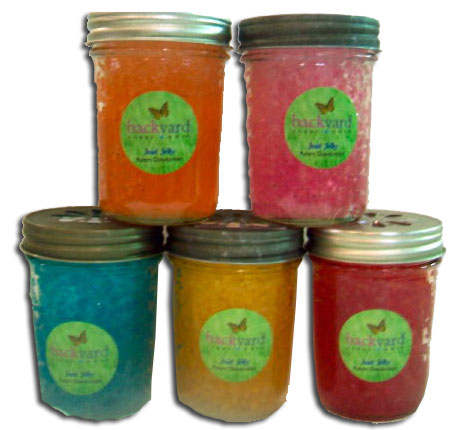 $7.50 USD
Note: If we do not have in stock, may be an additional delay with Jelly Jars. You will be notified if there is an issue.
---
Women for Hope is for informational purposes only. If you need physical or mental help, please contact your local medical office. The charities involved do not endorse and are not directly affiliated with Women for Hope or the product offered on this site. However, permission has been received by Women for Hope to use their names and/or logos. and links to their websites.
Logo designed by Katherine Rhodus.
Copyright (c) 2008 Women For Hope. All rights reserved.