10% of the proceeds from everything in our shop is donated to one of the nonprofit organizations we work with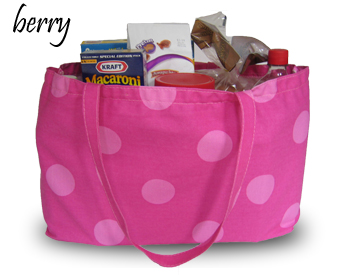 Skeeda bags are 100% cotton, washable and Made in the USA!
Designed by two sisters from New York, they are the perfect answer
to helping out the environment and looking stylish while doing it!
Do you know that it is estimated that the United States uses 100 Billion
plastic grocery bags annually using up 12 million barrels of oil.

Each bag holds about 2 - 3 plastic bags worth of groceries.

Bags can be used for all sorts of things - going to the beach, heading to the library, for knitting...or any other stuff you need to tote around.
$15.00 USD
---
Women for Hope is for informational purposes only. If you need physical or mental help, please contact your local medical office. The charities involved do not endorse and are not directly affiliated with Women for Hope or the product offered on this site. However, permission has been received by Women for Hope to use their names and/or logos. and links to their websites.
Logo designed by Katherine Rhodus.
Copyright (c) 2008 Women For Hope. All rights reserved.