Getting Help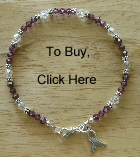 If you need immediate assistance, dial 911.
The National Domestic Violence Hotline: 1-800-799-SAFE (7233). Operated by the Texas Council on Family Violence.
Domestic violence is a pervasive problem in virtually all countries, cultures, classes and income groups. It is a complex and multifaceted problem with individual solutions that are appropriate for different women in different socio-cultural contexts.
Both short and long-term measures must be considered. Short-term measures consist of assistance programs that protect the individual woman who has been or is being abused. They often focus on the critical period after a woman leaves her home, providing her with food, shelter, and guidance. This is the period when a woman is most at-risk from the perpetrator seeking retribution, or when she might return to the home out of a sense of hopelessness. Long-term measures seek to educate the public and empower the woman to re-establish her life without violence.
Any response should involve an interrelationship between the health, legal and social sectors, so that the woman is not continually referred to another agency. One innovative approach is the use of "family crisis centers," or "victim advocates" to act as the woman's link to the various sectors.
Support can come in various forms:
Crisis Intervention:
crisis intervention services

shelters or other emergency residential

victims or perpetrators to be removed from the home
Emotional Support:
self-esteem and confidence-building
Advocacy and Legal Assistance:
access to and custody of children

public assistance benefits

help with immigration status
Other Supportive Services:
housing and safe accommodations

access to community services
This section was adapted from material provided by the National Coalition Against Domestic Violence.